Directory
About OrlandoKidsGuide.com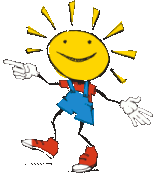 Central Florida is a travel destination that's sure to satisfy everyone in the family. From theme parks to stock car racing to the pure beauty of West Volusia county, central Florida has everything any family could ask for. It's an area of Florida that is absolutely humming with activity, and all of it is within an easy drive of your lodging.
Central Florida cannot be mentioned without talking about Orlando. Orlando is a prime travel destination for both children and adults. It features the famous attractions we all know and love - Disney World, Universal Studios Orlando, and SeaWorld, as well as fine dining, night life, and entertainment. Orlando's famous theme parks are the perfect destinations for families, while those without children will enjoy ICEBAR, a lounge made of ice; Victory Casino Cruises, where nightlife meets the water; Stadust Lounge, known for its atmosphere; and more.
If theme parks and night life aren't your thing, head over to the Daytona/Deltona area and take in some stock car racing. Don't worry if you're not a fan of NASCAR, there's more to the area than the round track. You could try surfing, windsurfing, and kitesurfing or just soak up the sun on the beautiful white sand beaches. There's more than can be possible listed in one article, but whatever you do, make sure you bask in all of that wonderful Florida sun at least for a bit.
If you're a nature lover, head to any of the many reserves and guided tours of the wild life and beautiful geography of West Volusia county. There's no shortage of guided tours which allow you to explore the landscape, take in the beautiful plants and trees, and see all kinds of beautiful wildlife. From deer to alligators to manatees, you can see it all in West Volusia county.
There's so much more to see and do in central Florida than could ever be listed in one article. It's an area that never seems to stop showing travelers new and wonderful surprises, so peruse the sight to see what else is waiting for you in central Florida.
Written by Myrah Duque
Coupon Mamacita